Stop Feeling Tired! Enjoy Your Sleep, Wake Up Fresh & Start Enjoying Your Life Again
Improve the quality of your sleep and stop suffering, and all without paying a fortune on things you don't need! Since 2014, the experts at Synergy Sleep have helped over 1,000 people just like you with sleep related problems such as sleep apnea, and with purchasing and servicing the latest in CPAP machines, masks, and accessories.
It's why more Australians are choosing us to ensure they finally have a good night's rest and start feeling healthy again. And if you think you might have a problem with your sleep, we can help you find a solution. Click here to see if you are at risk or scroll down to learn more about how our leading, full-service clinic can help you.
Snoring Is Just One "Danger Sign" That You May Have A Sleeping Disorder
There are several other 'indicators' we use to help identify whether your sleep is adversely affecting your health—classic signs like feeling sluggish in the afternoons or having to frequently use the toilet at night are just a few.
It's why we've developed our unique BSC CPAP-Ready Review. It works to quickly and easily identify if we can help Working Together For Healthier Sleep, and with it, the quality of your life using the latest in-home diagnostic methods and treatments available.
You can also quickly and easily see if you are at risk online—just click here to find out how.
If you or your partner already suffer from snoring, sleep apnea, or a range of other sleep disorders, we make it simple to get an affordable solution specifically tailored for you. And unlike other CPAP retailers and clinics, we remotely monitor your CPAP device and provide this data to your GP at absolutely no cost. You can rest easy knowing medical professionals are ensuring your equipment is working exactly as it should be and contacting you immediately if something's wrong.
We're Unlike Any Other Option You've Seen
With CPAP packages available from just $35/fortnight and with your Sleep Study bulk-billed for no out-of-pocket expenses, the value doesn't stop there. Open 6 days a week with 4 sleep staff, we can cater to any emergency virtually immediately. And, alongside our expert sleep staff is Kylie Gibson, our full-time sleep scientist who, with the supervision and approval of one of QLDs leading sleep and respiratory physicians , oversees all clinical decisions involving you and your treatment. This means you aren't using a one size fits all "solution" that many other providers offer.
At Synergy Sleep, you'll enjoy better service, and the best treatment, all at an easy to pay price.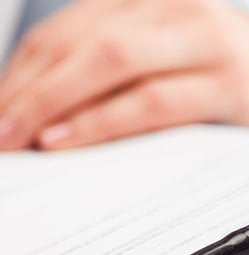 We're SEQs leaders for "Home Sleep Studies"—the most accurate, and convenient, way to check if you have a sleep disorder. It takes just 45 minutes to set up! Click to learn more.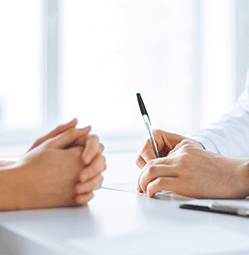 Once diagnosed, you'll be provided with the most suitable treatment plan to help you with your sleep disorder. Click to learn more.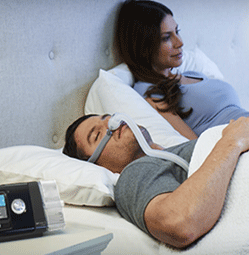 It's important to review your CPAP therapy early to ensure it's still effective. This is free for existing clients and if you're a new patient already on CPAP, you can claim a free initial consult too. Click to learn more.
Here's Why We're Regarded As The Leader In Treating Sleep Apnea in SE Qld.
Simply put, you receive the best quality treatment and care at an affordable price, alongside enjoying free remote CPAP analysis and future consultations. No other local retailer or clinic can provide this level of expertise or service for you. Instead, you could be charged every time you need help and you're left potentially vulnerable without frequent check-ins of your equipment. Synergy Sleep is also proud to focus on these three facets to help ensure you receive the best sleep treatments possible:
HOME SLEEP STUDIES
We're leaders in the Home Sleep Study field, allowing you to comfortably and accurately be diagnosed for any sleep disorders you may have. For more information on organising your own in-home sleep study, please click here. The entire process is easier than you'd think, with set up taking just 45 minutes, and we've had much success in creating a stress-free and safe environment during these sessions
SKILLED TEAM OF EXPERTS
With 4 qualified sleep staff on call 6 days a week, you also benefit from our full-time sleep scientist, Kylie Gibson, who, with the supervision and approval of one of QLDs leading sleep and respiratory physicians, oversees all clinical decisions involving you and your treatment. With our clinic in high regard amongst other medical facilities, you may also enjoy access to direct referrals and introductions that other clinics may not have access to.
SUPPORT PROGRAMS
You receive complete remote CPAP analysis alongside free consultations to ensure your CPAP machine is working as effectively as possible. This means your treatment plan will continue to work, providing you with a peaceful night's sleep and helping to improve your health. And, throughout the whole process we work collaboratively with your GP to keep everyone informed—and all this is FREE!
The 3 Biggest Mistakes Most People Make When Seeking Advice For Sleep Disorders
If you are diagnosed with a sleep disorder.
If you are NOT diagnosed with a sleep disorder.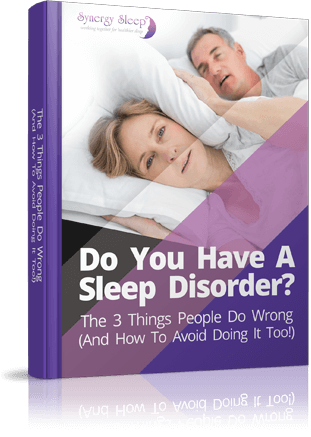 Why did I wait so long for help?
Mrs W attended our clinic for a sleep study after 10 years (Yes that's right ) of complaining to her GP she was tired and had no energy, and it was effecting every aspect of her life, including time with her family and her work. She presented with hypertension, obesity, and diabetes and was being treated for depression. After speaking with Mrs W, and discussing the possibility of a sleep disorder, she agreed to be tested. Her results came back with severe sleep apnea and she was having over 90 respiratory events per hour, her heart
Expand
rate was tachycardic with over 100 bpm, her blood oxygen levels were severely low and her sleep was severely fragmented due to her brain waking her to breath several times a minute. Mrs W was willing to try anything, she could not go on like this, and she was in high risk category for a stroke or heart attack.
Under the management of Synergy Sleep, she commenced an APAP trial, and on the very first night the most remarkable thing happened for the first time in years, Mrs W slept well. Her heart rate stabilised and her respiratory events reduced to less than 5 per hour, and she woke up feeling the best she had in as long as she could remember. Mrs W has been on ongoing therapy ever since and her life has changed for the better, she has lost weight and she says she is kicking herself for not doing something about her problem years earlier.
Close
Mr P attended Synergy Sleep for advice as he was struggling with CPAP therapy that had been provided elsewhere and was very unhappy with the service (or lack thereof) from his old provider, and he was still symptomatic despite therapy. Synergy Sleep reviewed his treatment and all previous results and determined his treatment was suboptimal and there was evidence of a more serious respiratory condition which had been undetected and therefore untreated. We decided to repeat the
Expand
sleep studies for Mr P, and subsequently with review with a sleep physician, we changed his device to a more specific machine to treat the untreated serious condition of complex sleep apnea, and the results were outstanding! All evidence of disorder breathing has been controlled and Mr P finally feeling the benefits of a good night sleep.
Close
Mrs T presented to Synergy Sleep for advice and supply of CPAP treatment as she was diagnosed a few years ago with sleep apnoea through a Pharmacy based program. However she had never actually got around to doing anything about it, and was now feeling more symptomatic. Mrs T underwent a therapy trial for a few weeks, but struggled so much with treatment and was not getting the benefits. We decided to repeat her sleep study with testing equipment that far exceeded the pharmacy testing equipment and being mindful that her
Expand
last test was more than 2 years ago. It turned out Mrs T had mild sleep apnea, and CPAP was unnecessary, which may be why she struggled with therapy. In consultation with her GP, we decided to abandon CPAP treatment and investigate other causes for her symptoms as it was unlikely that mild sleep apnea was the only contributing factor.
Close
Mr B presented to Synergy Sleep for a CPAP trial as he has been diagnosed with severe sleep apnea, he had been admitted to hospital several time for other comorbidities that were poorly managed. He was sick and very unhappy. He was in denial about needing treatment and didn't want to "wear a mask" to bed. Mr B was 26 year old and weighted in 220kg, he couldn't walk more than a few meters without running out of breath and could no longer work. With patience and support, Mr B finally began treatment and WOW, what a
Expand
transformation. He instantly reported feeling better and after 6 months had lost a whopping 60kg! Sure, Mr B was also seeing a dietician, but with the addition of proper healthy sleep, he had the energy to start gentle exercise and within 1 year was back at work. Mr B to this day is getting healthier and has had one of most remarkable transformations.
Close
The 3 Biggest Benefits Of Using Us
We frequently encounter sleep disorder sufferers who have had poor service or ineffective experiences with other sleep clinics. In some cases, we even found inappropriate treatments were recommended. And, whilst it's unfortunate, we're glad to say that for the overwhelming majority of the individuals who've come to us, we've been able to successfully treat them. It's from their previous experiences that we've discovered why they continue to use us and what makes us 'better.'
1. Honest, Professional Help
If you don't need something, we'll tell you—we're not here to rip you off and leave you on your own. Our staff care, and we've had clients happily stay with us over several years because we do what we say—help treat your sleep disorder!
We have an actual, physical clinic where you can walk in and talk to our staff. If you call, you get a local, qualified expert on the other end of the line, not an overseas call centre. And most importantly, if you need a question answered fast or you're in an emergency, we're able to help too.
With packages starting at just $35/fortnight, it's affordable to use us for your treatment. Plus, we offer full manufacturers warranties on all equipment and you get free consultations which other clinics may charge you for—these really add up after a few visits!
Don't Just Take Our Word For It…
Benjamin R
"Great service – Life changing"
Joyanne W
"I have received excellent service from Synergy Sleep. The staff are are very friendly, helpful, efficient and take time, not rushing the consultations"
Sharon P
"Excellent service and very friendly"
Jeannie K
"Great team, friendly and very helpful"
Keith W
"Very good – Takes time to explain my sleeping problems"
Grant W
"Always friends, answers all questions, available most times I arrive (without an appointment)"
Rachael K
"Service great, always happy and bubbly on visits. Very helpful with extra advice"
Julie-Ann W
"This machine and treatment is changing my life. I wake refreshed most mornings, have more energy, am NOT falling asleep at work or when sitting and relaxing. Very happy"
Carrie J
"Both Kylie and Casey were super helpful and friendly. I feel confident in starting my therapy tonight with their advice."
Andrew T
"Thank you… Never realised this was effecting nearly every part of my life… Onward and upward thanks to you"
Samantha S
"The staff were lovely and accommodating to my terminally ill father. Very helpful, respectful and sensitive to us."
Ann R
"Thankyou so much Casey and Kylie for making me feel so relaxed and comfortable with what could have been a stressful experience,"
See what some of our happy patients have to say.
Synergy Sleep
Synergy Sleep