What makes Synergy Sleep Different?
Synergy Sleep opened in 2014 with Sleep Health Foundation accreditation and services the Logan, Brisbane and northern Gold Coast regions. With many years experience helping patients with their sleep disorders, you can trust us to have the knowledge to support you with your diagnosis and treatment.
Synergy Sleep specialise in offering outstanding service and integrity to all our of patients, and are known for straight talking, from the initial enquiry to the final stages of treatment ( if required ) our main objective is focused on the patients and their therapeutic outcomes, so no matter how hard it is to get you on the road to better sleep and well being, we will stand behind you until you achieve a great nights sleep – every single night!
Home Sleep Studies
Synergy Sleep offer "at home" BULK BILLED sleep studies, which are more convenient for the patient and allow the patient the comfort of being in their home environment, and the waiting time for appointments are negligible. Research has concluded that home sleep studies are just as effective as the traditional lab PSG pathway, and CPAP adherence ( if required ) may actually be better with the home pathway. Should something more complex be detected by the overnight home test, and further investigation needed, Synergy Sleep can arrange further lab assessment t as well as MSLT and MWT testing.
Exceeding MBS rebates for testing.
Whilst it appears that most other home sleep study services don't meet MBS requirements for home sleep testing, Synergy Sleep exceeds them. Many other home tests require the patient to "wire themselves up" to the sleep study equipment without support, and also reduce the amount of PSG signals being recorded, Signal quality cannot be measured, which may cause a need for retesting together with inaccurate diagnosis of OSA. However, Synergy Sleep use the latest home testing equipment and their ambulatory tests utilise additional signals to ensure all measures are taken to get an accurate test every time, including PLMs (Restless legs) Patients are "wired up" by qualified staff and bio-calibrations are carried out to ensure good signal quality for every study. In the unlikely event a re-test is required, Synergy Sleep retest in a timely manner at no additional cost.
Bulk Billing.
Synergy Sleep offer a bulk billed home sleep testing service with no out of pocket charges to the patient. This includes a clinical review of the results with one of our sleep scientists where the patient is counselled on sleep health and the physiology of their diagnosis.
Experienced and qualified Staff
The staff at Synergy Sleep have over 13 years' experience in the sleep health field and hold the requisite qualifications to ensure your patients get the very best knowledge and support relating to their sleep health. Synergy Sleep hold Sleep Health Foundation accreditation and are members of the ASA and ASTA. GPs will be confident that their patients are treated with understanding and a strong commitment to therapeutic outcomes. Synergy Sleep offer a superior service and has a reputation for outstanding support.
Forming a partnership with your GP
Synergy Sleep seek to partner with your GP to provide the best possible outcome for you. The Clinic will notify the GP of the commencement of treatment, provide copies of results, the efficacy of therapy or failure to treat any diagnosed condition. Your GP will be fully informed on your treatment progress.
Dept. Of Veteran Affairs
Synergy Sleep is proud to have been selected as a provider of therapy to DVA patients. Patients whom hold a valid DVA card are provided all therapy equipment at no charge as per the DVA agreement, as well as our 5 year support program. DVA patients qualify for home visits (if required) at no charge.
Support Programs.
Synergy Sleep offer their patients a 5 year service and support program, where there will no charges for consultations, therapy assessments, remote monitoring retesting, mask fittings or anything relating to their diagnosed sleep disorder.
The Clinic.
Synergy Sleep is open 6 days a week and can be contacted after hours should patients need immediate support. The Clinic houses 3 treatment rooms so patients can be seen at very short notice. Privacy and confidentiality are assured.
Our reputation speaks for itself, so why not come in and see for yourself?
Meet The Synergy Sleep Team
Dr John Feenstra – Sleep & Respiratory Specialist
Dr John Feenstra is a Thoracic and Sleep Physician with special interest in obstructive sleep apnoea, complex sleep disordered breathing, and pulmonary arterial hypertension, and is the consulting Physician for Synergy Sleep.
Graduating from the University of Queensland Medical School in 1996 and completed his advanced training in thoracic and sleep medicine in Brisbane. He has completed two fellowship years, one in Sleep Disorders, and the other in Pulmonary Hypertension and Lung Transplant. He is one of four sleep physicians in South East Queensland with Level 2 Sleep qualifications, and is also the head physician for the pulmonary vascular disease unit at the Prince Charles Hospital and the Director of the Wesley Pulmonary Hypertension Unit.
Dr Feenstra is the academic head of Medicine at the Uniting Care Health Clinical School. He holds the academic position of Senior Lecturer with the University of Queensland, Griffith University and Bond University.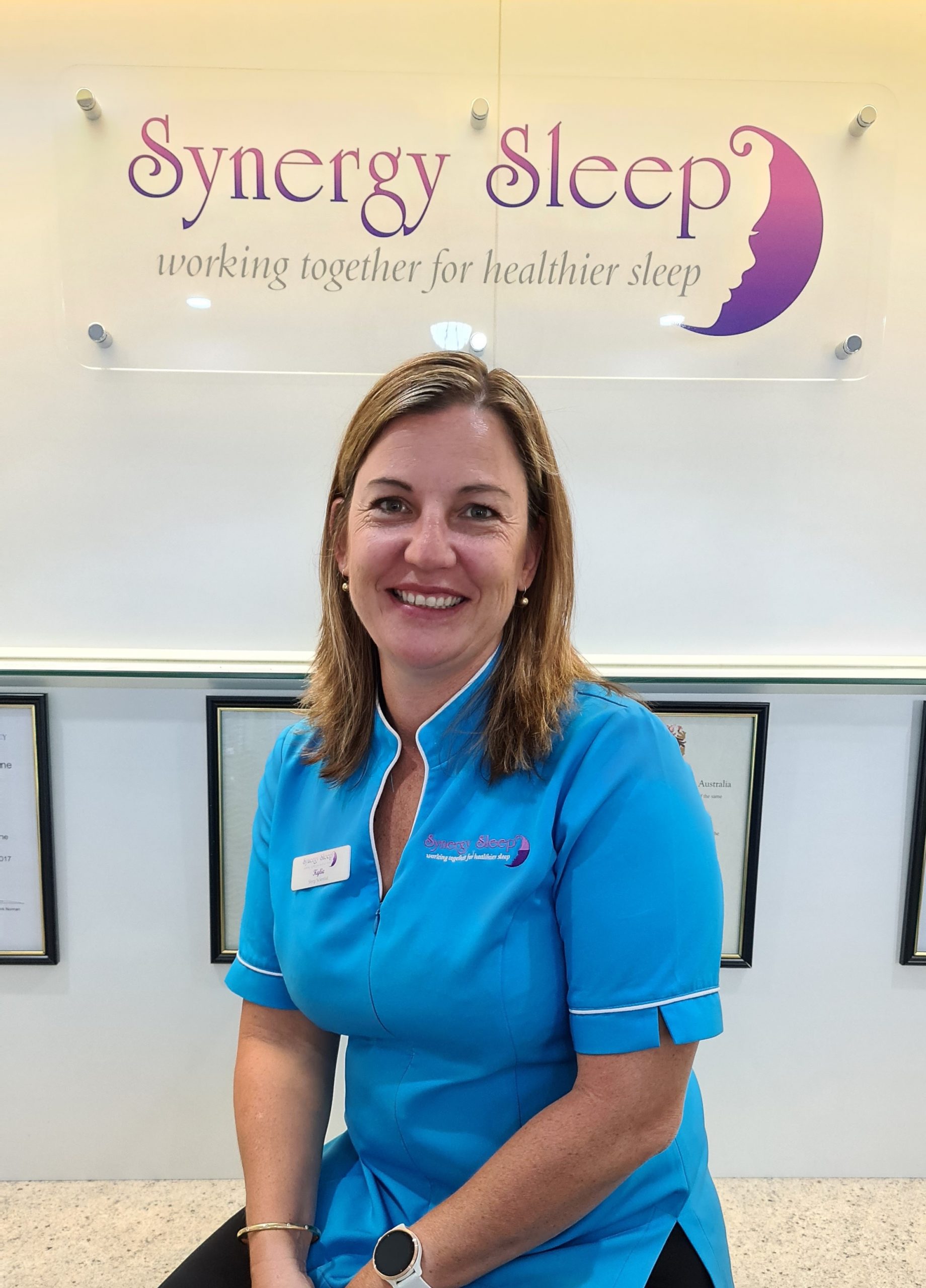 Kylie Gibson – Director / Sleep Scientist
Kylie comes with 16 year experience in the Sleep Disorder field, mainly dealing directly with patients. She graduated in 2015 with her Graduate Certificate in Adult Sleep Science from the University of Western Australia and completed the Fundamentals of Sleep Medicine Course at the Sydney University in 2013, she regularly attends conferences in sleep medicine to ensure she remains up to date with what is happening in the sleep therapy profession.
She has an excellent compliance rating and has problem solved hundreds of issues for patients who struggle with sleep disorder treatment. She has a passion for sleep health and helping patients get the very best they can out of their sleep, and she will support you all the way. Kylie is a very ethical and straight talking, honest professional, and with a strong background in health, you can trust her with all your sleep disorder needs.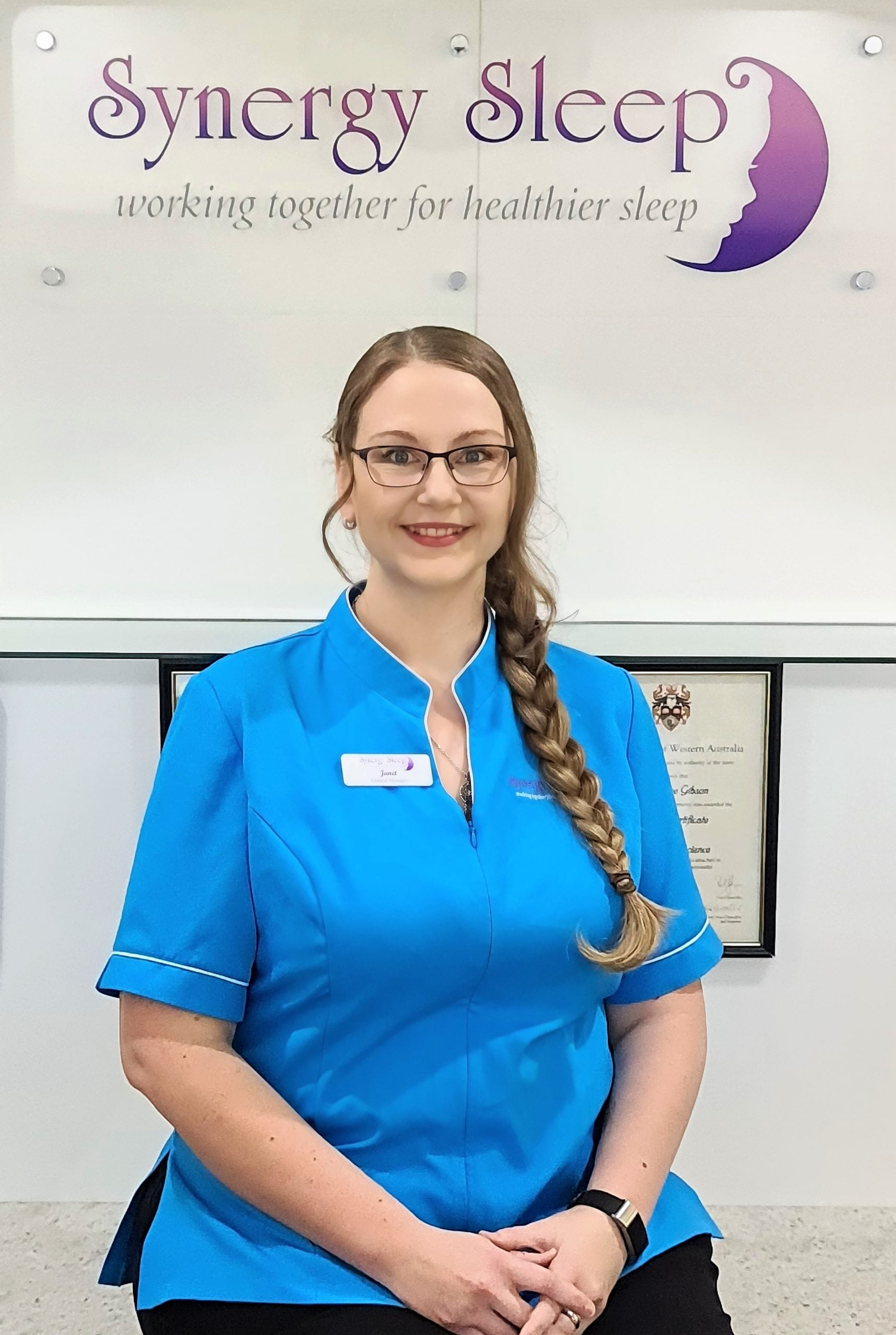 Janet Knight – Clinical Manager
Janet started with Synergy Sleep in February 2017 as our friendly patient support person and CPAP therapist and has worked tirelessly towards becoming Synergy Sleeps Clinical Manager. 
She has a bachelors degree in Biomedical Science, experience in aged and disability care as well as years of lab experience as well as completing the Sydney University's 'Fundamentals in Sleep Medicine' course for 2017.  Janet has further advanced her education in Respiratory device training & PSG boot camps.
Trained in the application of CPAP equipment, masks fittings, sleep studies setups and much more Janet will guide you through the many choices you are faced with in the initial stages of treatment with patience and understanding.  Janet's eagerness to assist everyone and thoughtful approach to therapy has seen her flourish with a keen interest in all aspects of sleep physiology and sleep science.
Casey Grabsch – Sleep Therapist
Casey completed the Fundamentals of Sleep Medicine Course at the Sydney University in 2015 and she has a thorough understanding of Sleep Apnea and the physiology of sleep.
She is trained in the application of CPAP equipment and sleep studies. Casey really gets involved and cares about the success of therapy for her patients. She has a sharp understanding of the different algorithms in each machine to help you select what is the correct therapy for your needs.
Casey has many years experience in the sleep disorder profession and can interpret all aspects of machine data Downloads. She will work with you to ensure you get the very best you can out of any treatment that may have been recommended for you, She is great at problem solving any issues that may arise with treatment and has a real passion for people, you are in great hands when Casey is supporting you.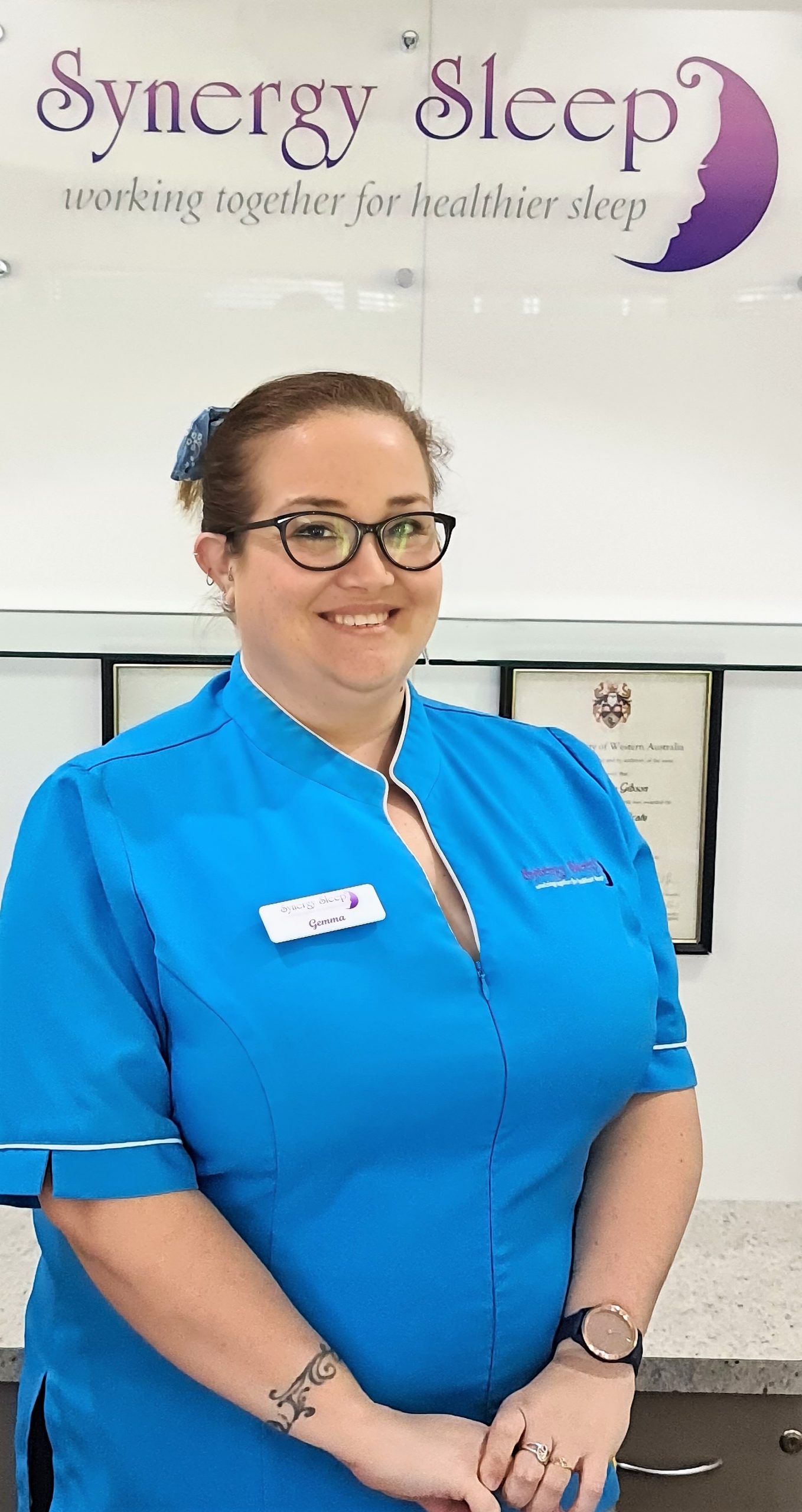 Gemma Atkins – Sleep Disorder Therapist.
Gemma joins the Synergy Sleep team in 2020 as our enthusiastic patient support.
Previous experience Gemma has gained has provided her with the necessary compassion, empathy and care that is required to fulfill her current role.
She has completed formal training in the biology of sleep apnea and PAP treatment therapies and has enrolled in the Fundamental Sleep Medicine course at the Sydney University.
Gemma has a thorough understanding of various machine algorithms and is able to expertly recommend personally tailored treatment plans to ensure the most comfortable therapeutic outcomes.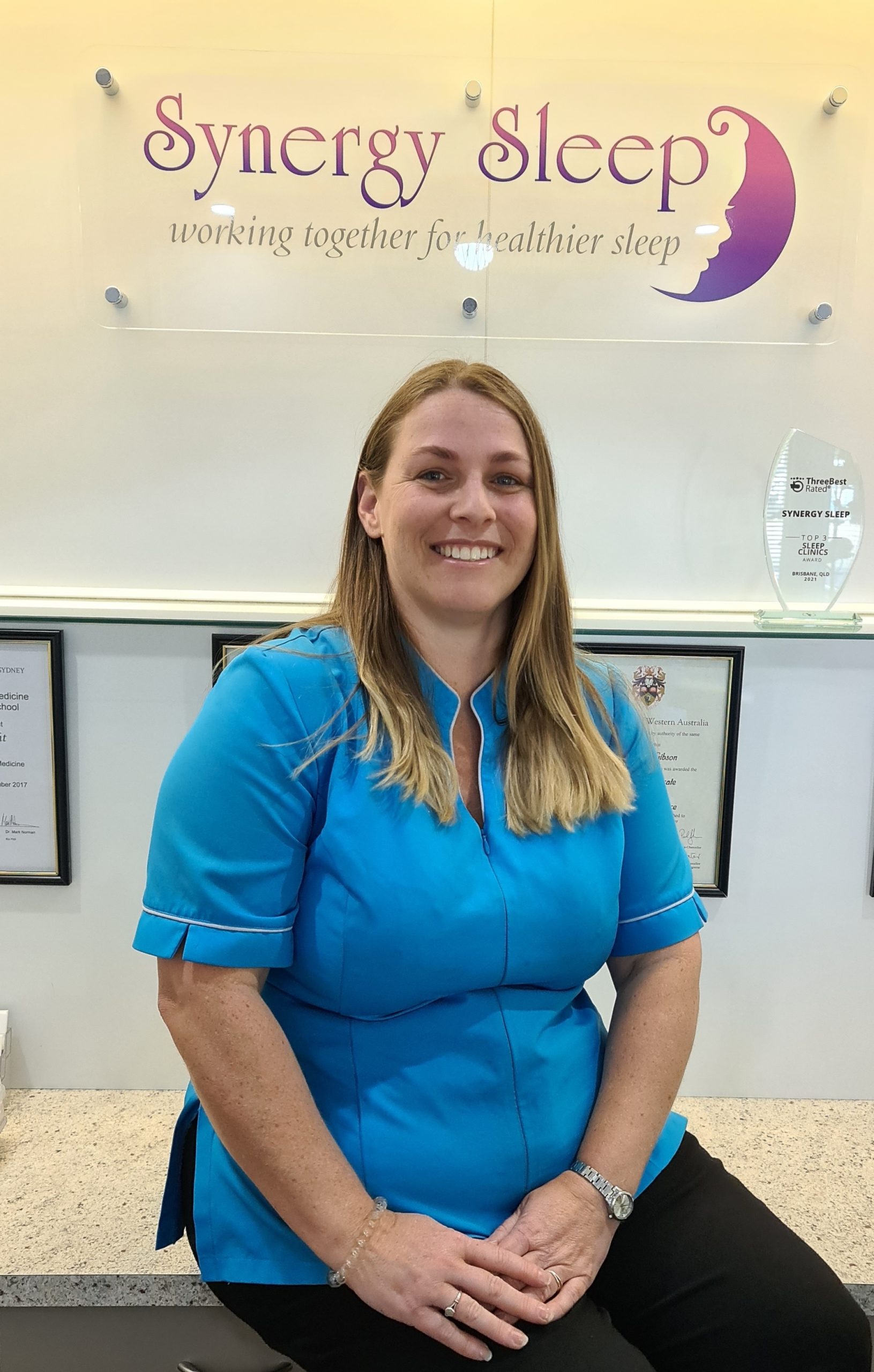 Erin Condon – Sleep Disorder Therapist 
rErin joined Synergy Sleep in Jan 2021 and graduated from QUT with a Bachelor degree in Nursing and Midwifery in 2014.
She recently completed her Graduate certificate in counselling and worked with Queensland health and the Aboriginal Medical Services, and is enrolled in the Fundamentals of Sleep Medicine course at the Sydney University. 
Erin has extensive knowledge in human physiology and biological rhythms and is very experienced in aspects of sleep disordered breathing and treatments.
Erin's friendly, patient and caring approach to your sleep health ensures you are in the very best of hands when seeking support or advice for your sleep disorder.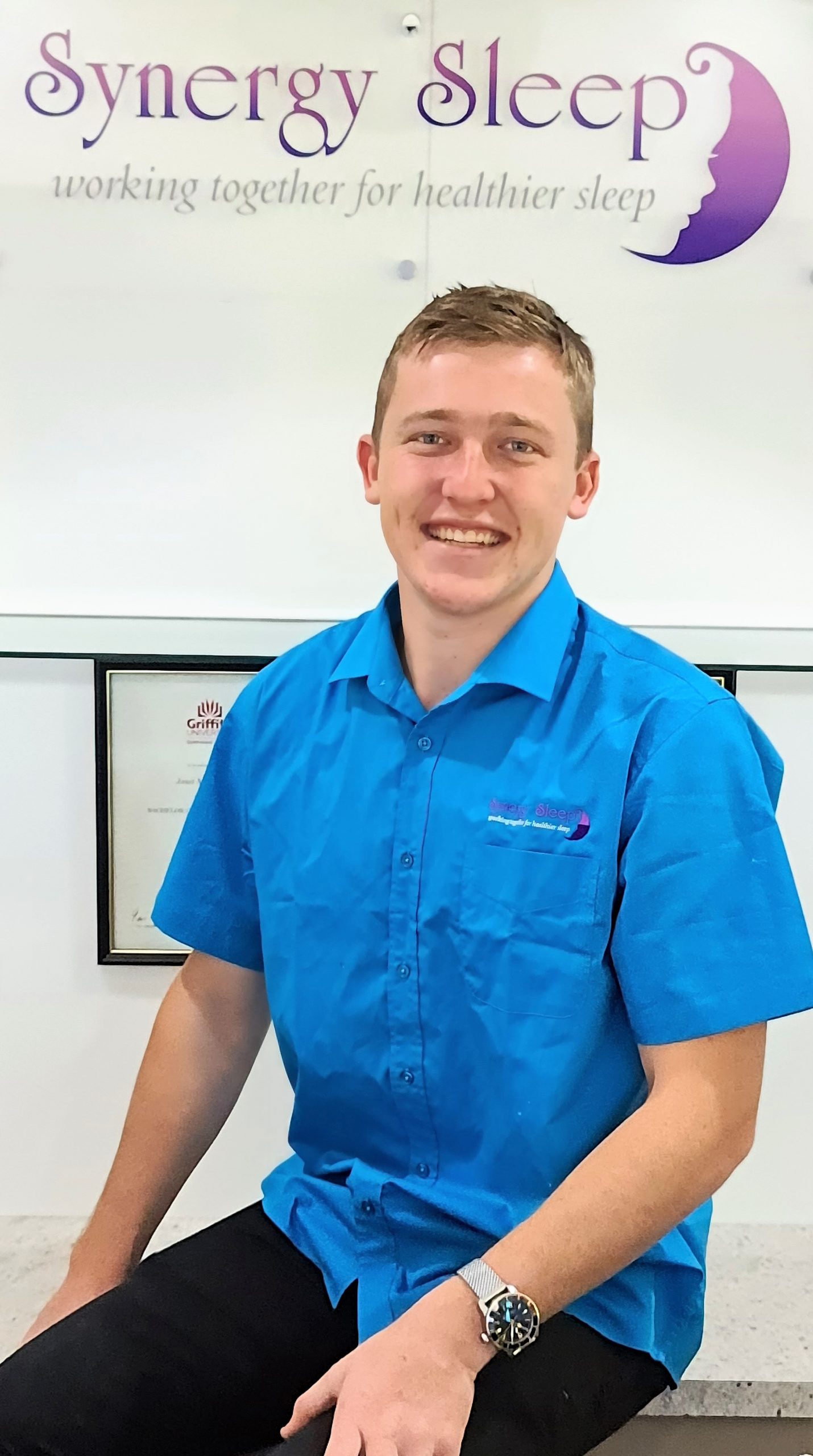 Jack Gibson – Administrator / Finance Coordinator
Jack is an integral part of the Synergy Sleep team and will be the first contact you deal with either on the phone or in person. His warm and friendly personality will assist your every need and happily point you in the right direction.
Jacks enthusiasm and attention to detail has seen him achieve the title of Administrator/Financial coordinator & ECommerce Manager.
Jack has been in and around the sleep industry for many years and the time Jack has spent within the clinic has allowed him the ability to have empathy and understanding towards Synergy Sleeps valued patients.