Receive a FREE Holiday
Purchase any CPAP or APAP machine or machine package and receive your free holiday voucher.
CHOOSE FROM 9 FANTASTIC DESTINATIONS TO ENJOY YOUR HOLIDAY
Simply purchase any APAP or CPAP Machine online or in store and receive your FREE holiday voucher for accommodation at one of these 9 fantastic resorts.
As you can see you are spoilt with choice when it comes to choosing your "complimentary holiday" location.
Relax, unwind & enjoy a break on Synergy Sleep.
It couldn't be any easier.
Want to learn more about our fantastic holiday offer?
Our team are here to answer all your questions regarding the Free Holiday offer, there are no catches, we simply want you have the holiday you have always dreamed of.
Contact our clinic today 07 3287 2385 and let us show you how you can take advantage of our Best Offer Yet!
APAP & CPAP Machines & Machine Packages
Synergy Sleep offer a wide range of machines to suit everyone and have the expertise to advise you on the correct machine for your CPAP & APAP needs. Below is a sample of some of our product range.  Visit the shop to view the full range of products Synergy Sleep offer.
"Working together for healthier sleep"
Suitable for use while you are at home or away due to its size & portability. You will never have to choose between therapy & convenience again.
Sleepstyle Auto device is simple & easy for you to use. With an intuitive menu & world class technologies you can sleep comfortably knowing you're effectively treated throughout the night.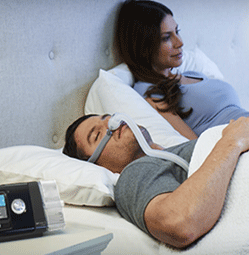 If you are already on CPAP therapy and haven't had review in a few years, We will download data from the machine you are using ( If available ) and assess the efficacy…
Simply Purchase any CPAP or APAP Machine on line or in clinic to receive your FREE Holiday Voucher.
Synergy Sleep
Synergy Sleep